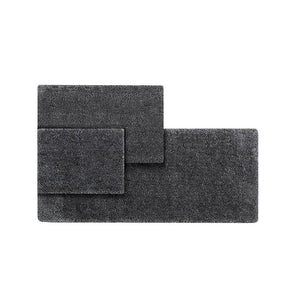 Brand: Madison Park
Features:
macro spun tabletop tufted polyester textured durable naturally stain resistant
1700gsm polyester, tufted
1 Rug:21"W x 34"L
Machine Washable
Publisher: Madison Park
Details: Update your bathroom with the classic style of Madison Park Signature's Grande solid tufted rug. Macro-spun for a soft textured look, This tufted bath rug is incredibly soft making it perfect to rest your feet on. The solid grey color allows you to incorporate the rug into a variety of bathroom décors. Naturally stain resistant and incredibly durable, This tufted rug is machine washable for easy care.